Ibiza has much more to offer than danced-through party nights. The multifaceted Balearic island with its turquoise sea water and many bays attracts not only strapping clubbers year after year.
A noble holiday with culinary delights
The dream island in the Mediterranean offers sun-seekers and those seeking relaxation alike a variety of options. Ibiza villa rental impresses with a rich portfolio of accommodation. Whether directly by the sea or in the hinterland, a self-catering holiday in a villa shows a completely different face of the island. Visiting the local grocery shops and markets offers the opportunity to get to know the people of Mallorca's sister island in their daily lives.
Romantic beech trees and charming villages
The fragrant sandy bays surrounded by pine trees give an idea of the carefree hours of relaxation that await visitors. Friends of archaeology will be amazed at the interesting excavation sites that can still be found on the island today. Culture vultures will not want to miss the impressive Santa Maria Cathedral above the rooftops of hip Ibiza Town. Fun, shopping and culture are just a hand's breadth apart in Ibiza Town. Contemporary art in the local museum provides respite from the hustle and bustle.
The legendary Es Vedrá
In the sea and not far from the island lies the legendary and uninhabited Es Vedrá. The myths surrounding this small island are fascinating. It is said to be the remains of Atlantis, which still protrude from the seawater today. Other stories round off the cocktail of possibilities. A boat trip to the island definitely makes a nice excursion.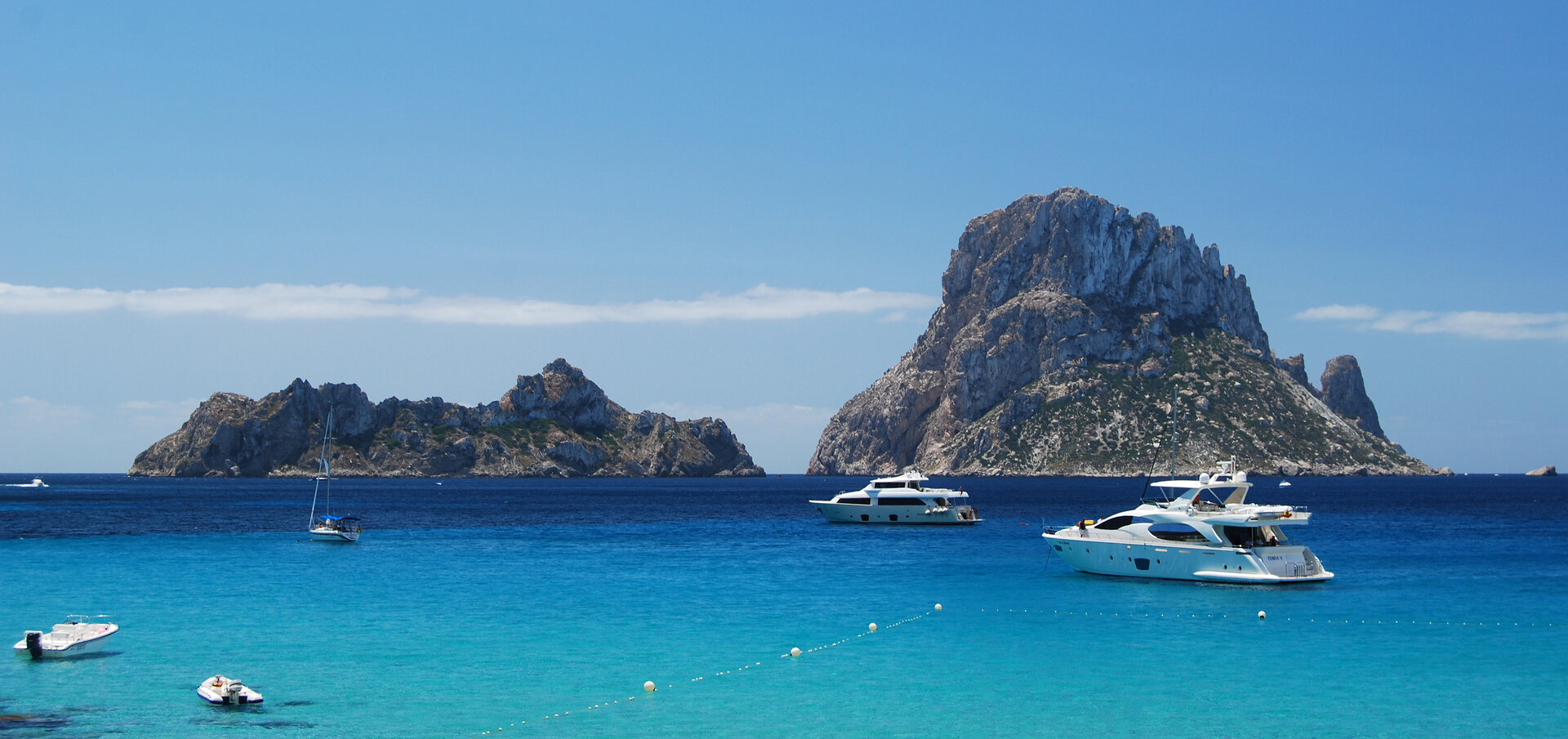 On the trail of the hippies
Legendary is the hippie market "Las Dalias", which was established on the island in the 60s and 70s. Handmade jewellery, artwork and clothes are sold until well into the night. The market always creates a great atmosphere with its live music on Saturdays from mid-morning onwards.
The dripstone heights of Ibiza
Once it was a smugglers' cave. Today, the Cova de Can Marca is one of the most important sights on the island. A visit can be ideally combined with a swim at the bay of San Miquel.
Travelling in the low season
If you want to save money and escape the hustle and bustle, you should travel in the low season. Hotels and Ibiza villa rental offer attractive special rates in addition to the high season. The restaurants also offer lower prices and it is definitely easier to bargain at the markets.
The most beautiful beaches on the island
With over 70 beaches, there is a beach for everyone. Small bays and beaches for long walks testify to a great diversity. Playa d'en Bossa is the longest and also the most popular beach on the island. Surfers will love the Cala Nova. Playa Cala Boix is quieter. Cala San Vincente is very popular with families.
Source:
Alexandre ROSA – stock.adobe.com // tita23bu – stock.adobe.com