Architecture is also inferior to many trends. The burnt wood cladding is currently very much in vogue. This trend comes from Japan.
Wall covering
The burnt wood cladding is timeless and noble. It can be used indoors and outdoors. The wooden walls are provided with the traditionally fired wooden boards in rooms or outside houses. It always creates a rustic atmosphere. The fired wood is also used as wall decoration. This heat treatment of wood has been practiced for thousands of years. It is an ancient Japanese tradition called Yakisugi. The special treatment then gives the surfaces a burnt and noble character.
Burning and oils
By burning and the oils, the wood is preserved. It is prepared against moisture and vermin. This makes it more resistant and safer for outdoor use. The finishing technique also gives the wood a special, warm and noble character. The various types of wood are processed and a homogeneous appearance is created. The waxes and oils as well as varnishes can optimally refine the black wood. The most effective contrasts are created when fresh green interacts with this wood. There are other rows that continue to develop the preserved woods. As a result, the panels are flamed to varying degrees, even by hand. Then great changes are created. These make different colors and are reminiscent of the sunburned boards.
The burnt wood cladding is timeless and noble.
Brushed, oiled and burnt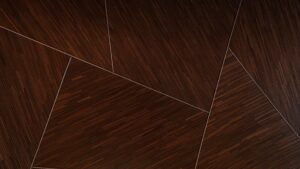 The panels are then brushed, oiled and fired. They are available in spring dimensions of 176 mm or 146 mm. They are 19 mm thick. Some plates are less flamed. These are then perfect for outdoor use and also a cozy design with extravagant wood for the interior. The fired wood is preserved by heat. There are different intensities and it can always be used outside and inside. For example, larch wood is used and then deep-fired, oiled and brushed. Other woods can also be found in the shops on request. Standard or special dimensions are available and cuts are also available on request. The boards are made of preserved larch wood and have a double groove and a foreign feather. The surface is clear lacquered and sealed. The version with black deep-fired wood is also available. This is then iridescent flamed natural or black. It is used for wall and ceiling design as a room divider or for furniture construction.
The customer sees the application examples on the website. Here you can see how it is used for facades, living room designs, trade fair, hotel or shop construction or for gastronomy or reception and conference rooms. The material thickness here is, for example, 20 to 25 mm and it is a 3-layer plate with about 24 mm board goods. Depending on the location, the type of sealing also differs. The materials are always natural products, which means that no panel looks like the other. Slight abrasions or cracks may occur and quality defects may occur. A burnt wood cladding is always visually well received.
Take a look at this page: https://nakamotoforestry.co.uk/burnt-wood-cladding/